Some inspiration for our #TrashtoTreasure competition with TTS Group…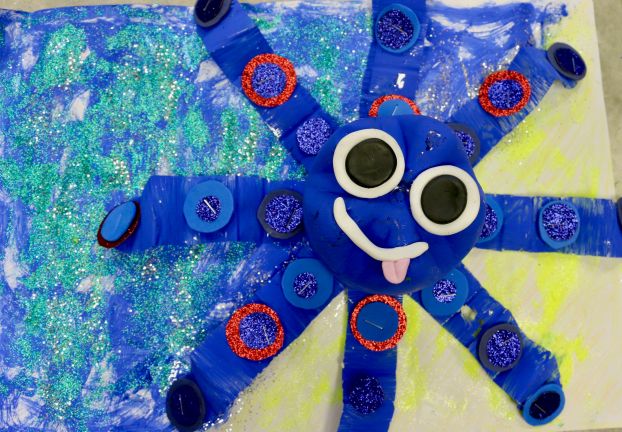 Looking to get creative with your class? We may have the answer for you…
Here's all the information you need to create an octopus using a recycled plastic bottle — all to inspire you to enter our joint competition with TTS Group (scroll down for more info about the comp).
We'd recommend completing this in small groups, and you can watch the full video over on our Facebook page.
Happy crafting!
Here's what you'll need:
- A large plastic bottle
- Glitter paper
- Some FIMO
- Blue paint
- Scissors
- A pencil
- A paint brush
- Reusable adhesive
Step one 
Start by cutting off and trimming down the top of the bottle.
NOTE: You may need to help students with this - it's a bit tricky!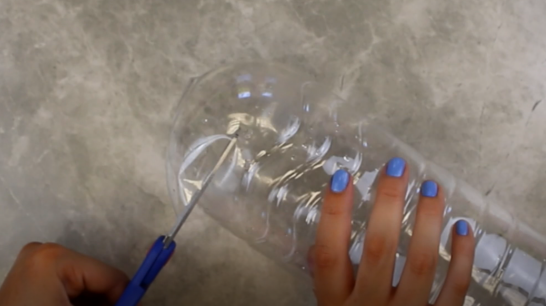 Step two 
Cut out eight equal strips to and fold out to create the legs.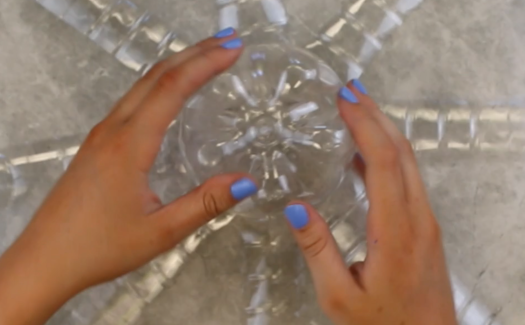 Step three
Paint the octopus using a brush and wait until it is completely dry. Shape the ends of each leg so they are rounded. Fold each leg three times to create a fan-like shape.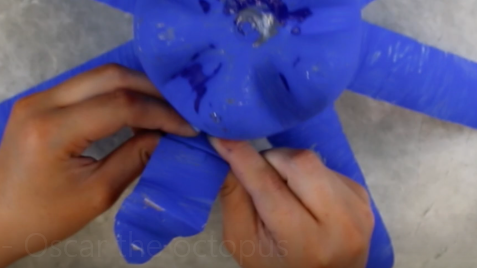 Step four 
Cut out circles using glitter card and foam. Either staple or glue onto each leg of the octopus.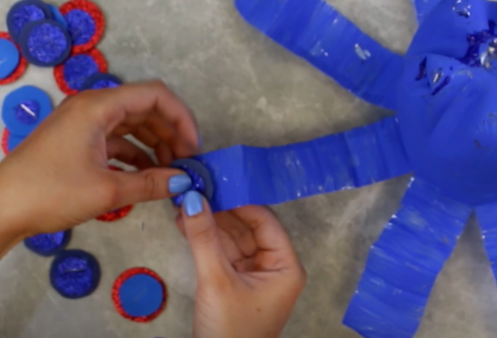 Step five 
Using black and white FIMO, mould two eyes and a mouth and attach onto the top of the bottle with reusable adhesive.
NOTE: you can let the FIMO harden in the oven for a maximum of 30 minutes at a temperature of 110°C/230°F before attaching to the octopus.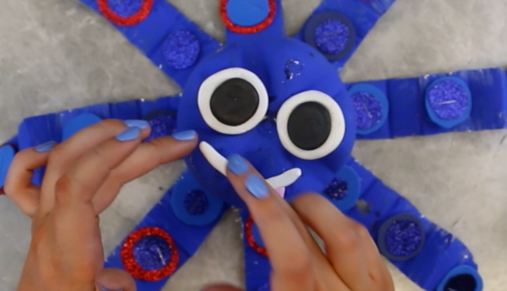 …and that's it!
Have you entered our joint competition with TTS Group yet? We're offering you the chance to win a 'Classroom Essentials bundle' which includes £100 of STAEDTLER stationery!
To enter, all you need to do is:
-       Find the 'pinned' post on our Facebook page (search STAEDTLER Teachers' Club UK),
-       set your class the challenge of creating a mural/sculpture using recycled materials (like our recycled octopus),
-       post a photo of your masterpiece in the comments below, including an approx. age of the pupils who participated.
We'll pick two winning classes, with one from KS1 & another from KS2.. BUT, the competition closes on Friday 20th July, so be quick!
STAEDTLER Teachers' Club